Use " Lzuruha " coupon to get 15% off any Eoreality Gaming server! End of Reality is proud to host 1200+ satisfied clients with thousands of game and voice servers across the US and Europe. We are partnered with EA as an official Ranked Server Provider for Electronic Arts titles, including Battlefield 3. End of Reality boasts an unmatched reputation in the game server industry for our quality of service, and lightning-fast support. We have hosted the server infrastructure of multiple large-scale events for clients including: Intel, Dolby Digital, Nvidia, Verizon and Quakecon. There's no doubt why End of Reality is the clear choice when it comes to quality, performance and support.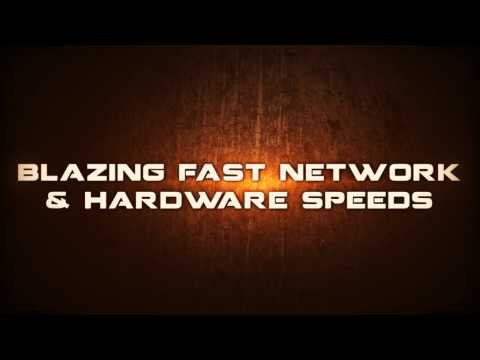 Performance
End of Reality provides an unmatched service by hosting services on the best server hardware in the industry. We use super-fast 15,000rpm Hard Drives in a RAID-10 configuration in all our host machines ensuring both speed and redundancy. End of Reality also utilizes the latest processors from Intel with up to 16 cores in each host machine and dual-gigabit NICs. Combined with a Network and Power 100% uptime SLA and dual A+B power feeds, EOR is unparalleled in uptime and performance.
Network
End of Reality peers with only top tier bandwidth providers to ensure a stable, low-latency and high quality connection for all users. We currently host our servers in 8 SAS-Type II Certified datacenters across the US and Europe.
Our current datacenter locations:
Atlanta, GA
Chicago, IL
Dallas, TX
Los Angeles, CA
New York, NY
San Jose, CA
Seattle, WA
London, UK
Support
End of Reality offers multiple different ways of getting support, whether you prefer Live Chat, Support Ticket or Ventrilo. Our staff is the most capable, with every member of our team having a minimum of four years of experience in the industry.