Diablofans has launched an unofficial iPhone app for Diablo III. It acts like a beta information center that allows you to use all the tools in one area.
DiabloFans now has an unofficial iPhone App, Diablo III Armory. It's not exactly made solely by us DiabloFans (but it is made by a good friend of ours), and it's pulling our news stream, so you can get DiabloFans news from just about anywhere now! In addition to our news feed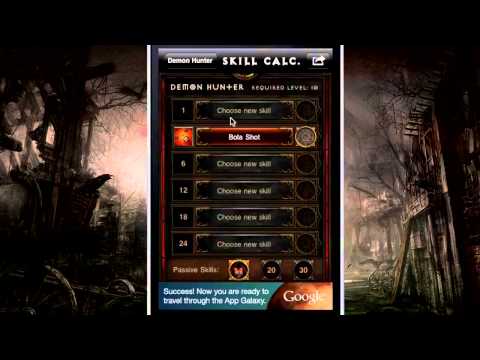 News feed from diablofans.com
Game information page (FAQ)
Classes page to showcase each class and their skills.
A skill calculator built completely for the iPhone platform.
Easy swiping while viewing skills to see rune effects.
Calculator can save/name builds, load them later, and even print out a Bnet URL of your build (in case you want to share it).
And more to come, .
Source:
http://www.diablofans.com/