Lzuruha took part in Pandorum Gaming Open this week which is HotS Amateur series caters to the amateur teams and players that haven't been in the ESL Majors or at least placed in top 3 in Go4Heroes Cup. Their open is available for any team to compete in and be able to win prize money. Lzuruha battled it's way all the way to the finals against a more known team of mixed 'pros' and didn't bring their best game and sadly fell to them however they still took home some prize money for placing in second place!
Here is a highlight from the tournament of a close Nexus encounter!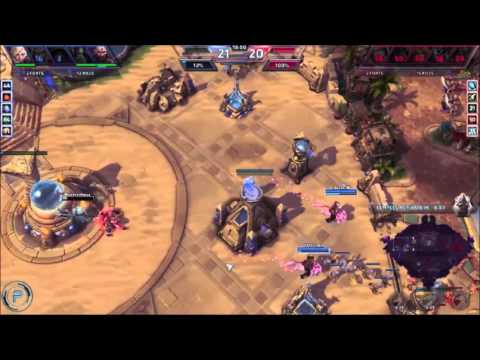 OMGColin's thoughts on the event:
It was a small but challenging tournament. Our first match was against Symphony of Death who we 2-0'd with ease. In the semi-finals we played against the home team of the tournament, Pandorum E-Sports. The first game of the series we pulled out a team composition they wouldn't expect and we ran the game with it. They responded to our moves and play style the whole time. The second game of the series was much harder, even though both teams ran the same composition they adapted to our play style and figured out how to beat it. They got over-confident after winning a team-fight and they tried to end the game. A few seconds away from losing the game, we successfully defended our core and went for a winning play, as highlighted in the video. Unfortunately in the finals we played sloppy and lost against a pro team. We are content with our second place finish, it was the first time we really showed ourselves in the scene with our new roster.