Lzuruha kills Mythic Nythendra in the Emerald Nightmare raid which brings the guild their first Mythic kill making us 1/7 on US-Sargeras!
Nythendra was once a member of the Green Dragonflight charged with guarding the world tree, Shaladrassil. When Xavius' corruption of the Nightmare consumed Shaladrassil, it consumed the sleeping guardian as well. Nythendra is now nothing more than a skeletal version of herself, swarming in pestilence, ready to devour anyone or anything foolish enough to enter her lair.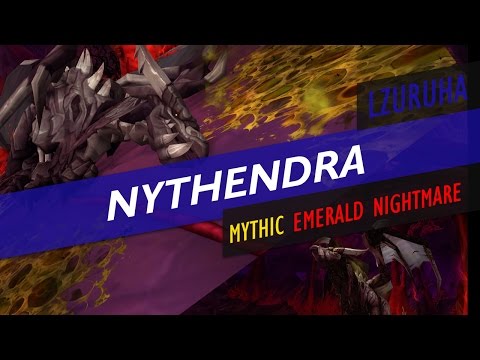 Lzuruha is currently recruiting reliable players for Legion but will accept other exceptional players not listed:
Mages
Warlocks
Hunters
Ele/Enhance Shaman
Healers: Skilled Hpali/Resto druid
(Strong logs are a plus)
If you think that Lzuruha is right for you, Register and fill out the provided application template on our recruitment forums.
https://www.mylzh.net/s/join/
Make sure you are registered and Logged in before applying be sure to check your "Spam" folder for the registration email sent to you!
Any further questions can directed to our Officer core on Sargeras-US (Alliance):
GM: Carnagesixfo (CarNage64#1366)
Officer: Kinoy (Kinoy#1165)
Officer: Caamx (cemulcahy#1374)
Officer: Jupiter (Jupiter#11443)