World Championship - August Qualifier - Day 1 hypeeeeeeee!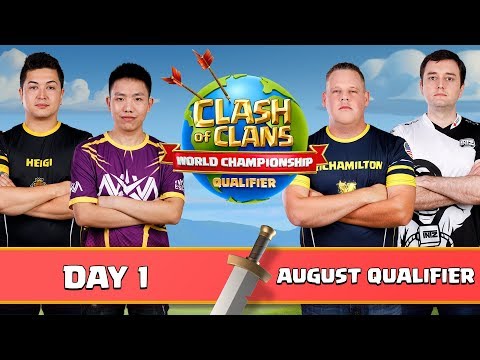 The best Clans - $1,000,000 on the line! This month is the very last chance for one these Clans to secure a guaranteed Golden Ticket to the World Finals in October. The road to the World Championship Finals has been thrilling but the Clans here are still fiercely battling to earn their spot in Hamburg, Germany. 8 Clans will step into the arena in Katowice, Poland but only 1 Clan will walk away with a chance for the $1,000,000 prize pool at the Finals.
Don't miss a single second of this month's Qualifier!
Friday (August 30th): • #Kings# • INTZ • NOVA毛豆 • Golden X
Saturday (August 31st) • DK 2nd Brigade • AD Air Force • Papys Warriors • ShenZhou
Sunday (September 1st) • Qualifier Finals
Hosted by Rene from ESL, join our casters, CarbonFin and Woody, and Technical Analysts, iTzu and Judo Sloth, be prepared for some of the most exciting Clash of Clans competition you've ever seen! For tickets to attend the World Finals at ESL One:
http://esl.gg/clashtickets