Clan Wars 2 Q&A! I'm excited actually for this new system.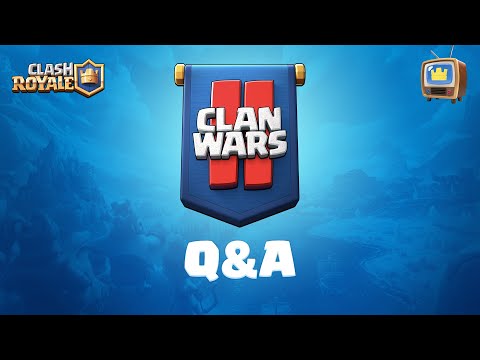 00:00 INTRO
00:20 HOW DOES MATCHMAKING WORK?
01:02 WHAT HAPPENS TO MY WAR TROPHIES?
01:38 WILL I NEED 32 MAX LEVEL CARDS?
02:13 USING MY OWN CARD LEVELS?
02:50 WHAT HAPPENS TO MY CLAN WARS 1 STATS?
03:03 WHAT ABOUT CLAN LEAGUES?
03:40 ANY OTHER CHANGES IN THE UPDATE?
04:42 ANY NEW PROGRESSION?
05:18 HOW TO AVOID CLAN BURNOUT?
05:53 WHAT ABOUT LOW LEVEL PLAYERS?
06:33 ANY TOOLS FOR CLAN LEADERS?