Chapter 3 Season 4 Cinematic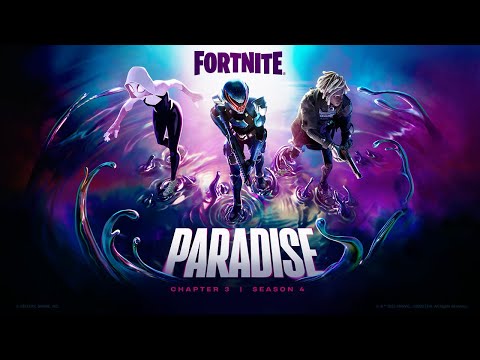 Paradise, a mysterious substance has appeared on the Island. Chrome will consume all, Chrome will be all. Embrace the Chrome by turning structures Chrome, making yourself Chrome, and proving the power of Chrome weapons.

Assemble an eclectic crew in your enjoyment of paradise. With this Season's Battle Pass purchase, you'll immediately unlock Paradigm (Reality-659). Progress through the Battle Pass to unlock Spider-Gwen plus the following characters:

Bytes, Grriz, Meow Skulls, Lennox Rose, Twyn, and later on for the taking… The Herald!