Expedition Official Trailer
In Path of Exile: Expedition, you will join the Kalguuran expedition, excavate their lost relics and undead using chains of explosives, then barter, deal and gamble these relics with their merchants. Our July expansion contains the Expedition challenge league, four new NPC traders, nineteen new skill and support gems, new base item types and unique items. We've also made massive balance changes to make Path of Exile more challenging, including a full rework of the flask system.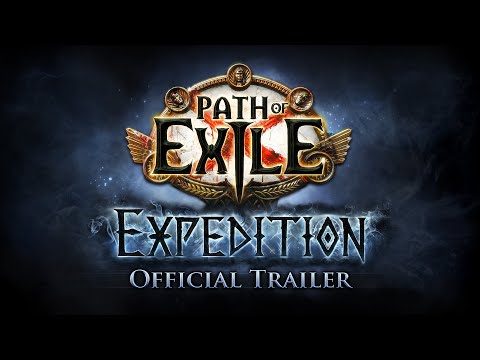 Royale mod is becoming a thing officially
A few years ago we launched a rough but playable Battle Royale mode as an April Fool's joke. While we intended it to be short-lived, the Path of Exile community has demanded its return. Today we're launching the new and improved Path of Exile: Royale which has many new features and separate balance from Path of Exile's core game. This mode is available now on PC for only two days and will be available again during weekends for the duration of the Expedition League. We will continue to iterate on its balance throughout this time, releasing updates between the weekly play sessions.