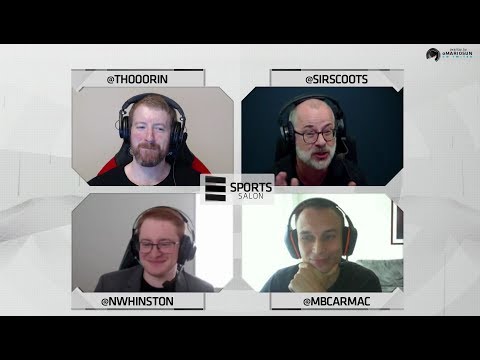 Esports Salon Episode 16: Closed Leagues feat. Carmac, Noah Whinston and SirScoots
Carmac, former Editor-in-Chief of SK Gaming and current Vice President of Pro Gaming at ESL; Noah Whinston, CEO of Immortals and the Los Angeles Valiant; and SirScoots, industry veteran and current head of the proposed CS:GO player's association; join Thorin for Episode 16 of Esports Salon.
The discussion centered around the differences in closed leagues and open systems, focusing upon how they develop talent and its impact upon the strength of the esport.
This episode was recorded on the 5th of June.
Want exclusive teasers for my work and the chance to take part? Join the Scrilluminati today:
https://www.patreon.com/Thooorin