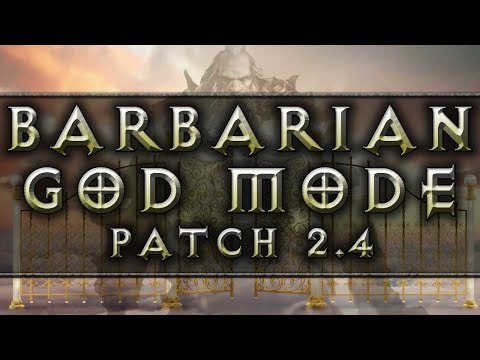 Barbarian God Mode Build Patch 2.4
The Diablo 3 Barbarian God Mode build is coming back in Patch 2.4! Heading into Season 5 and the 2.4 patch you'll undoubtedly be looking to farm the new gear and items that were implemented. With over 150 new legendary items there's a lot of farming. The D3 God Mode build will allow you to blow through T10 rifts and bounties at a ridiculously fast speed. For more upcoming Barbarian build guides and other class guides be sure to subscribe!
Check this build out on Diablofans.com and be sure and vote if you like it!
http://www.diablofans.com/builds/6777...
When 2.4 is live use this method to get a Standoff within minutes:
https://youtu.be/4n9QrgtlGvU
Patch 2.4 Set Dungeon Locations:
https://youtu.be/ck3ASjPn0VU
*** NOTE THIS IS CURRENTLY ONLY FOR THE PTR FOR PATCH 2.4*** Once the patch goes live I'll update this if needed.