Hearthstone Animated Short: Hearth and Home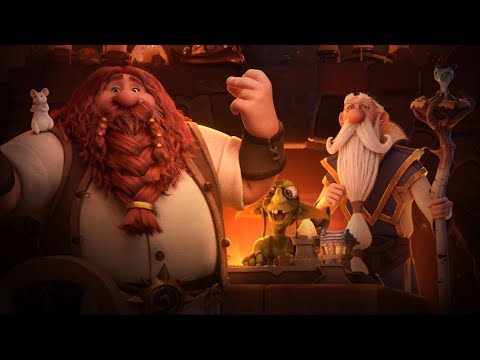 Harth Stonebrew's Tavern is a special place. If you strolled among the packed tables and raucous laughter on a busy night, you'd overhear stories of exhausting travel and perilous adventure—and of lucky voyagers somehow finding the tavern just when they needed it the most.

For the colorful cast of characters who call it home, the tavern is more than just a place to put up their feet or toss back a tasty brew. For them, it's where the magic of hospitality fills the air, and good times are shared by everyone who happens through the door. In the tavern, the joy of the unexpected or the thrill of competition can be found at any hour.