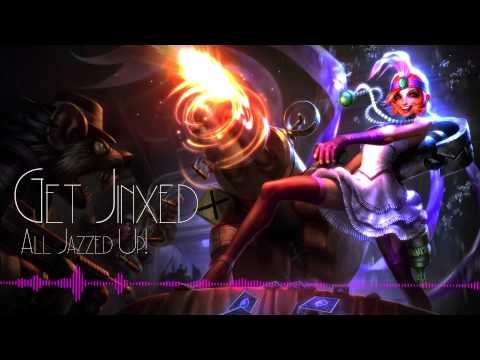 "I've got a recital! ...Everyone's invited!"
~Mafia Jinx
If Mafia Jinx had the swinging jazz cat recital she deserves, we believe it would sound a little something like this! A cover of the original "Get Jinxed" song by Riot Games, this version takes all of the original's anarchist energy and puts it in a musical setting inspired by the Roaring 20's.
The song can be downloaded here:
https://soundcloud.com/jordan-lagana-...
---
Vocals by Aly Lagana
Piano by Micah Valdez
Percussion by Austin Rubic
Recorded and Mixed by Matthew Rubic
Video edited by Jordan Lagana
Based on the song of the same name by Riot Games.
See you on the Fields of Justice!
And, as always, scream along if you know the words!
---
If you enjoyed this video, be sure to check out our other shows:
Team JINJA - Hybrid Machinima
http://www.youtube.com/playlist?list=...
Bae Play
http://www.youtube.com/playlist?list=...
We Play
http://www.youtube.com/playlist?list=...
---
League of Legends is free to play! Follow the link below to get started:
http://signup.leagueoflegends.com/?re...
---
LYRICS
Wanna join me, come and play
But I might shoot you in your face
Bombs and bullets will do the trick
What do we need here,
Is a little bit of panic!
Do you really wanna catch me?
Right now I'm feeling ignored!
So can you try a little harder?
I'm really getting bored!
CHORUS
Come on, shooter faster!
Just a little bit of energy!
I wanna try something fun right now-
I guess some people call it anarchy!
Let's blow this city to ashes,
and see what Pow-Pow thinks,
It's such pathetic neatness,
But not for long 'cause you'll get jinxed!
So much faster, so much fun,
Let's start from scratch and blow up the sun!
CHORUS
Come on, come on,
And get jinxed!