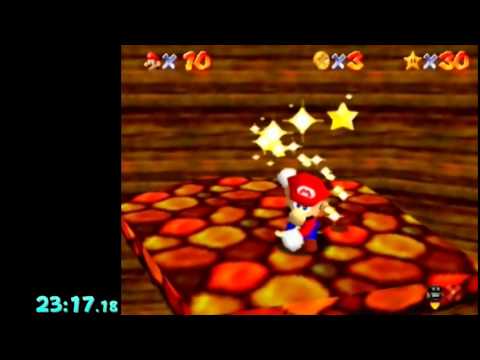 This is an example run for beginners. It has some mistakes but it shows that you can get a decent
time without really hard tricks/glitches. It showcases that movement is key.
The largest mistakes in the run was me falling in the volcano in Lethal Lava Land where I fell after double jumping
to the pole. And me missing two bowser throws at the end which resulted in me getting a 54
rather then getting a mid 53.
The route used in the run:
http://pastebin.com/6rxAqA7m
Hope this helps someone!