IT'S PURPLE! OH MY GOODNESS!

Ok, now that I got that out of the way, here is a new Blizzard Store mount up for sale coming in 6.1: The Mystic Runesaber Mount.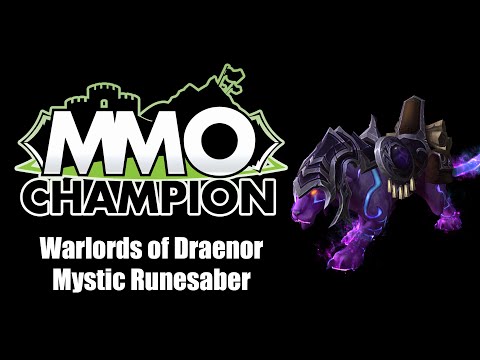 Patch 6.1 - Mystic Runesaber Mount
Patch 6.1 adds the
Mystic Runesaber
mount, purchased from the in-game shop. Currently the mount is classified as a ground only mount, which would make it the only purchased mount to be ground only. However, the mount has flying animations and wings, so keep in mind that the content on the PTR can always change!