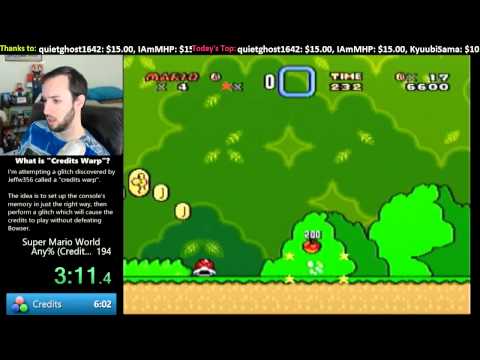 I used a glitch called a "Credits Warp" to skip straight from the first level to the credits. By doing so I beat the game (at least by some definitions) faster than any human ever has before, in 4:49.8.
Credits Warp Info:
http://deanyd.net/smw/index.php?title=Credits_Warp_Run
Was only thought to be able to do on Emulator and not console, well that theory got debunked and it kinda became a legit category now.