Boy his knee injury got fixed pretty quick, I need whatever he has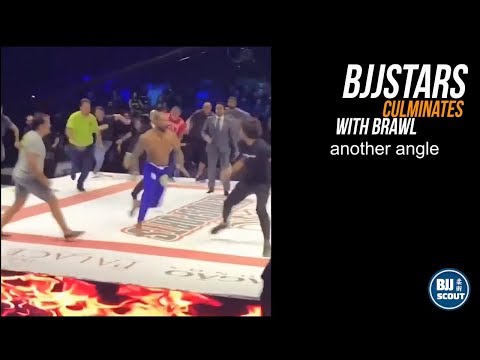 An ugly melee ensued at a BJJ Stars event in Sao Paulo, Brazil, when Erberth Santos rushed into the crowd to incite a brawl just moments after suffering an apparent knee injury during a match against Felipe Pena.

Shortly after a doctor came to check on Santos' knee, the competitor appeared to begin arguing with someone in the audience before rushing into the crowd to attack a fan. Shortly thereafter, Santos, a multiple-time champion in IBJFF competition, can be seen running across the mat to attack more people on the other side of the venue.
Read more at
https://www.sherdog.com/news/news/Vi...OILsiEIALJL.99