Lzuruha and MaxFrag team up to give the community the best deal and service possible! MaxFrag is giving to our community a great deal with those who wish to purchase their own Ventrilo server or Mumble server! Like 25% off great deal! All you have to do is head over to
MaxFrag's Website
and put in the " lzh25 " code to get your 25% off the server!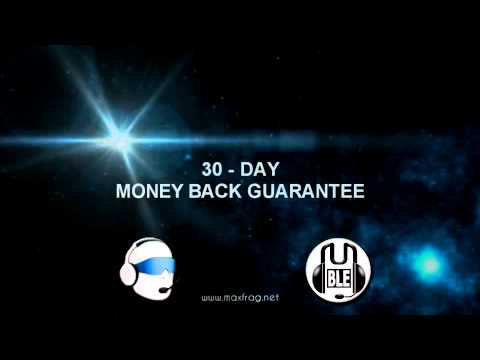 What services you get with MaxFrag
Instant Activation
Hate having to wait for something you need urgently? So do we. That is why we provide you with your Ventrilo server or Mumble server information upon completing the order process.
Real 24/7 Customer support
MaxFrag built it's foundation on customer service. We offer all customers 24/7 support via ticket system. Our experienced and friendly staff is always here to answer your requests whether it is 4 in the afternoon or 4 in the morning.
30 Day Money Back Guarantee
We have a great deal of confidence in our services and staff. If for any reason you are not satisfied, MaxFrag will give you a full, no questions asked, refund before 30 days. You now have no reason not to try our voice servers.
99.9% Server Uptime
MaxFrag servers utilize only the best server hardware and the most reliable networks in the world. One of our top priorities is to keep your Ventrilo and Mumble servers online so that you may communicate with your friends and family.
All High Quality Codecs (PC and Mac)
Being how all clients expect the highest quality, MaxFrag does not see fit to charge more for high quality codecs. Meaning, you can purchase any of our Ventrilo server or Mumble server packages, and they all will come with every supported codec.
Free Custom Hostnames
Tired of paying extra for customized DNS hostnames? We offer all our customers a wide selection of domains. Example, oblivious.guildserver.info. Never pay more for a service that is supposed to be for free. It costs us nothing, so we charge you nothing.
Price Matching
Our new price matching option allows us to offer you our high quality services for the same, or lower, price than our competitors. Click here to submit a price match request today!
Failover Protection (Backup Server)
MaxFrag offers a popular addon that allows you to spawn another Ventrilo server in case your server is offline. While the chance of your server going down is slim, this is a useful feature that provides extra assurance.
About MaxFrag
At MaxFrag.net, our business is communication and our passion is connection. Founded in Vancouver, BC, Canada in 2008, we've established a reputation as the premier provider of dedicated Ventrilo servers. Though we're a new company on the market, we've been able to create a top-level service package in 13 countries with 11 locations in North America alone. As voice communication continues its trend away from analog solutions to voice over IP options, higher levels of service and faster response times are demanded in order to ensure both crystal-clear quality and a VoIP experience free of lag.

We've earned the title "King of Online Voice Communication" honestly, by serving the Internet community with a 99.9% server uptime, 24/7 customer support and a secure and reliable connection to each and every one of our servers. We're proud to offer all of our clients hassle-free money back guarantees because we are confident about both our services and the level of quality we can provide.

Ventrilo has earned a reputation in the industry as a reliable and effective server client that easily enables voice communication. We combine the familiar and streamlined Ventrilo interface with blazingly-fast dedicated server connections in order to ensure conversations are never dropped and lag is never an issue. By combining our stellar service and hosting with Ventrilo's proven reliability, we offer VoIP communication worthy of the title of Internet royalty.

Internet communications options are broadening as servers and the market itself gain the ability to bear a greater burden of targeted information. Our goal remains the same; to provide an unparalleled communications experience from the first word to the last, ensuring that every syllable is heard, on-time and in crystal clarity, with no lost connections or missing sound.

Try MaxFrag.net today.