Day 2 begins with a fresh perspective for the teams who were able to survive their matches from Day 1 while other teams who have yet to play will begin their struggle to fight for the Aegis of Champions and the prize pool of $2.9 million USD.
Match one: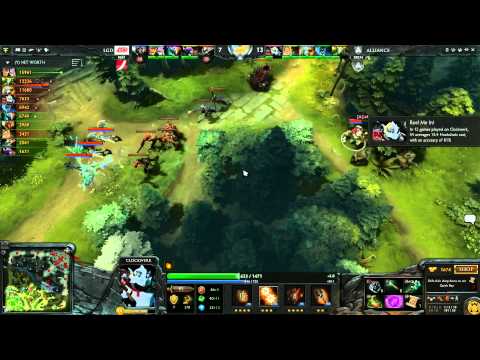 Both teams overall drafts are well even against each other but more on who can execute it better than the other, with LGD's Alchemist and The Alliance's Phantom Lancer both teams evened push in the end with a very intense base race with Alliance taking it before LGD can.
Match two: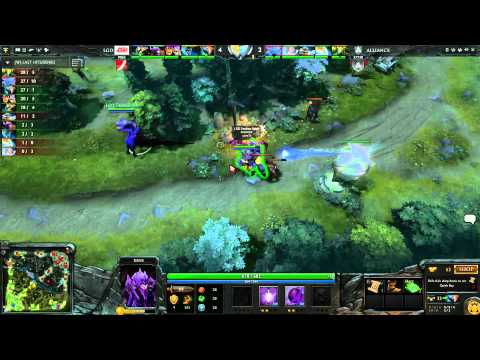 The Alliance drafting some of their signature heroes, Nature's Prophet, and the Gyrocopter. LGD.cn still drafting their comfortable heroes as well and having a good early game with the standard items on their Alchemist but later on the supports from Alliance would make large plays giving The Alliance the edge to win this match
With these matches The Alliance will move on 2-0 against LGD.cn, undefeated in the group stages and show a large presence later on in their matches.
For now we continue with the next Upper Bracket matches of: DK vs. International 2 Champions: Invictus Gaming.
Match one: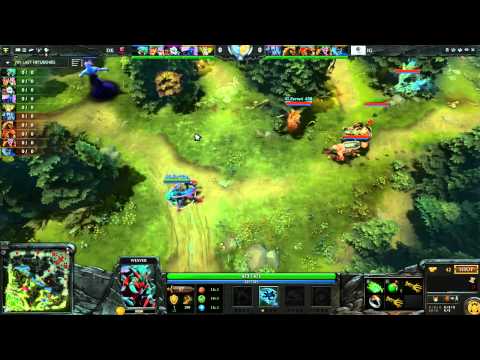 With the draft looking favorable for iG and in a surprise turn DK takes the game quickly in 32 minutes, taking fights as well with the Enigma's 4 man blackhole with gave them a large advantage and a amazing Clockwerk performance from rOtk.
Match two: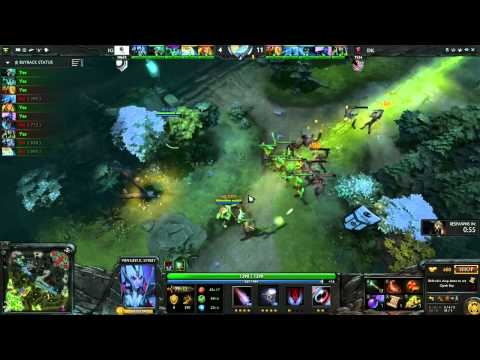 Both teams having very stable drafts that can outplay the other if given the chance but primarily drafted for more defensive plays from both sides, this match would become the longest recorded competitive match in Dota 2 history from DK's BurNing having a ungodly amount of farm in this match as the Lone Druid, in the final minutes of this match the game takes a large shifting turn between teams in one team fight at iG's base and afterwards pushing to DK's base and winning.
Match three: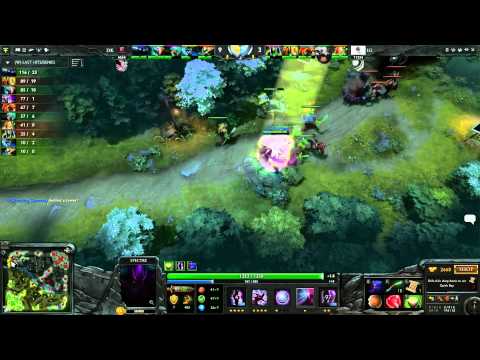 Overall this match DK looked strong through this match, having the Spectre pick being one of the strongest hard carries of the game and overall pushing power and counter pushing with the Magnus, it seemed DK was always a step ahead of iG in this match.
This being the final Best of three for the day we see LGD.cn and Invictus Gaming both heading towards the Lower Bracket.
We begin the first Lower Bracket match of the day with the last American team: Team Liquid vs. Invasion MUFC.
Match one: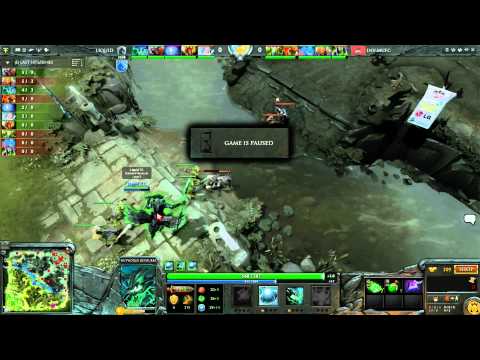 With the drafts MUFC was looking to be ahead all match but with the coordination and plays from Liquid it seemed no hope for MUFC with how strong Liquid became in this match winning the game with a strong presence and fights.
Following this dominated match for Team Liquid we proceed to: Team Zenith vs. Virtus Pro.
Match one: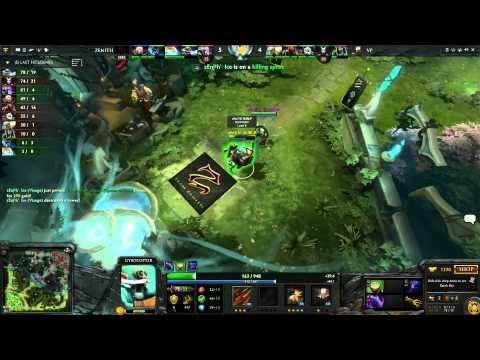 Both teams have very convincing lime-ups and a Invoker being seen the first time in the International 3 on a famous Invoker player, iceiceice. Virtus having the hard carry Anti-Mage having some difficulty to farm early on and Zenith with a mid-laner who had a global presence without leaving his lane and N.W.P. on the farming carry Gyrocopter.
Zenith would convincingly take this match from Virtus Pro who gave their best fight here making progress later on in the match but to no avail for them.
After this match we return to seeing America's last hope here in: LGD.cn vs. Team Liquid
Match one: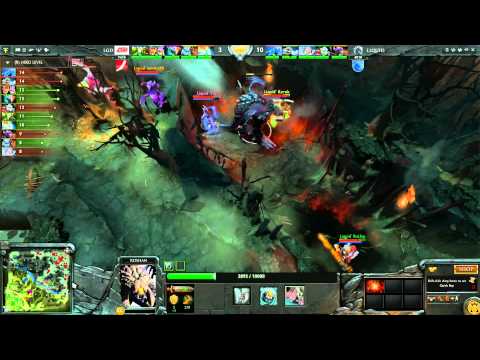 LGD.cn having a draft that is common for them, not leaving their comfort zone while Liquid has a draft that can play against LGD's comfort heroes and to pressure them insanely, with the BuLba Clockwerk once reaching level 6 would find a ridiculous amount of pick offs and initiations against LGD.cn who still able to play against Liquid but in the long run would lose a important fight after grabbing the Aegis of the Immortal.
Some may call this a Cinderella story for Team Liquid defeating one of the Chinese teams said to make top four and sending them home in this Best of one elimination in the Lower Bracket.
Following this spectacular match is the last Lower Bracket match of the day: Zenith vs. Invictus Gaming
Match one: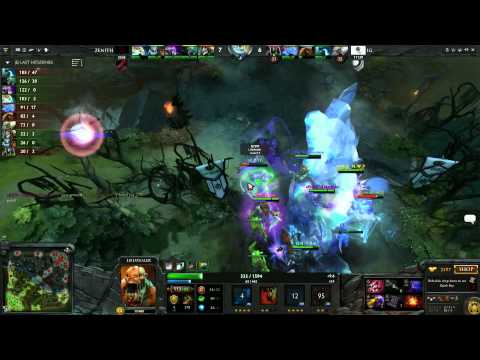 In this match Zenith had a creative draft but yet against a team like iG is very concerning to do if the match is to go to iG's favor then their who potential is ruined. This would then happen with iG's core heroes starting to snowball intensely taking the match and sending Zenith away.
This final match marks the end of Day 2 with four more teams leaving the roster of making it to the top, but for the teams who've made it this far are the top eight teams who all will be receiving a cash prize. The teams to have left today are:
Virtus Pro
Team Zenith
LGD.cn
Invasion MUFC
And the teams to move forward from today are:
Invictus Gaming
Team Liquid
DK
The Alliance
Day 2 also marked the Finals of the 1v1 Solo Championships between,
Zenith's iceiceice
vs.
Orange Esport's Mushi.
Match: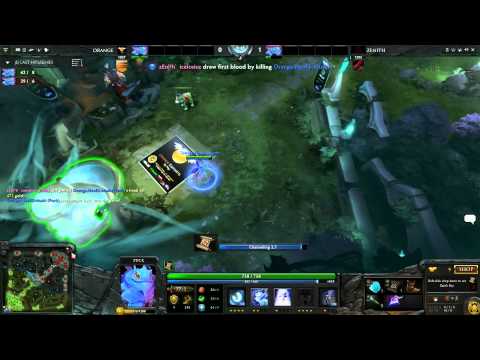 Today ends once again with teams feeling disappointed with their overall performance whether eliminated or just barely making the cut for top eight or for some feeling more confident from their outstanding performance. All-in-all Day 3 will show us more amazing plays, some teams may over perform or under perform than expected, but still, all these teams left recognized for being the top teams and making top eight saying they are the best in the world and still fighting in that week to claim the Aegis of Champions and the largest prize pool of their career.
All video sources courtesy of:
http://www.youtube.com/user/dota2?feature=watch